Know more about iOS, Android, MacOS, Windows & Website development.
Static Sites - Great performance at no extra cost for bloggers.
In-depth articles on the latest topics, covering the nitty-gritty of each!
Posts on personal experiences, on travels, and tips that work in difficult situations.
Photography is my new hobby, which is turning into so much more.
A space to rant with complete freedom...
I create beautiful websites tailormade for speed & efficiency.
SEO optimized with focus on Responsive Web Design.
Build custom design templates for each client for easy maintenance.
I write articles on multiple platforms - here, Medium, Google+, LinkedIn.
Ghostwriting services for blog owners.
Convert ad-hoc product info into relevant 'help' resources - for the developer as well as the user.
Copyediting, developmental editing, and proofreading services.
I help writers improve the clarity of their documents, and ensure compliance with style guides.
Constructive feedback on content and structure.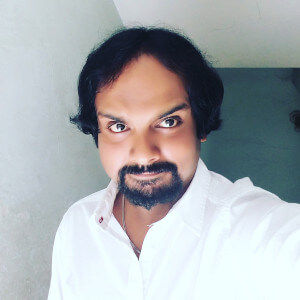 Hi there! Nice to meet you!
I'm Amith: former .Net developer, now full time freelancer/blogger. My wife and I live in Bengaluru, India. I love a good book, a quiet getaway, and a good laugh.